Maintaining walls in our houses is a real task. Especially houses with toddlers need wall maintenance often. However, it's common for many of us to get drawn out by how to maintain walls or if take costly approaches. So, if you're figuring out how to maintain the walls of your house to keep your house clean and tidy here are few tips that can help you out.
Repaint your wall
This is one of the comprehensive ways to maintain your walls. Preferably you can do this once a year. Repainting your walls will give a fresh look overall. This is ideal if your walls look old and worn out. You can either colour your walls with the same colour or change the shades. Repainting may cost you a few bugs. If you repaint with the same colour you may need only one coat of paint, but if you want to go for a different colour it may need more pain coats.
Remove stains instantly
Stains here and there over the walls are a common problem with walls in houses. These stains can be of two types, oil-based or waterborne. They can be created accidentally or by your children. For waterborne stains, you can simply use a wet cloth, preferably instantly as you get a stain on the wall. On the other hand, for oil stains, grease, and other harsh stains, you can make use of mild dishwashing soap mixed with water.
Now if you get oily or grease stains often when cooking, it's good to make use of instalments like kitchen splashbacks. They are instalments made out of a large piece of material to protect walls and surfaces from, splashes, especially while cooking. Besides, they even keep your walls safe from moisture, heat, and cooking debris. This can very well be a long-term wall maintaining solution if you often get greasy oil stains or splashes on your walls while cooking.
Clean the walls with fragile techniques
If you feel your wall look dusty or worn out you can give them a clean using water and dishwashing liquid. But make sure you don't rub the walls too hard as it can create a stain or remove the paint textures on the wall- this will then call for a complete wall makeover. Make a water mixture using dishwashing liquid and use a clean sponge/paper towel to clean the wall. Gently rub over the wall and don't do too much as it can wet the wall and the paint layer may come off.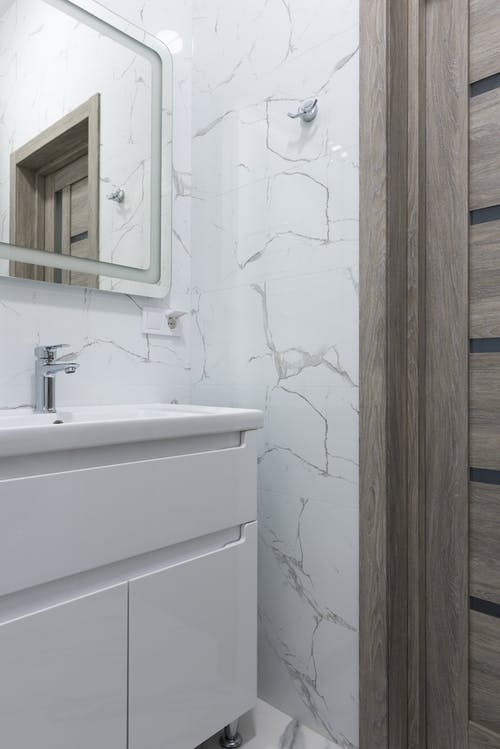 Treat dents and scratches with relevant instalments
Scratches and dents occur mainly because of furniture. So, try to position furniture in a way it doesn't rub in the walls. You can also make use of rubber bumpers on the backs of the furniture or protective chair-rail strips. Hang picture frames with two nails instead of one, this will avoid the frame from rotating as much and can keep wall damages minimal.  
Following these simple steps can go a long way in giving the right wall care to your house and keep your house well-groomed with a pleasant and appealing overall look.